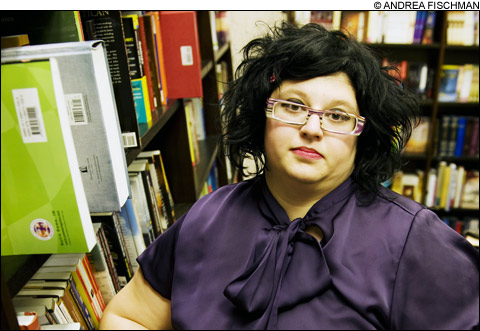 "People think ICP is so much different than other bands, but I don't think it is," she said. "People think it's different because they don't like it. If you go to a Dan Deacon show, there's all these kids wrapped around him, having the best fucking time in the world. Do they really get what he means? Do they like this ironically? They're just kids having a really fun time. That's just what music is. [But] the unexamined good time is not cool. We kick it to death."
Benevento attributes our culture's current ICP fixation to the so-called irony gap. "I think it's always easy to make fun of the person who's being sincere," she said. "ICP is the most sincere band working today. It's the most sincere music that exists. Suck it, Conor Oberst. This is the easiest possible thing to make fun of if you're trying to be ironic: it's a bunch of adults talking about grade-school concepts."
She is, of course, referring to the song "Miracles," source of the inescapable bon mot "Fuckin' magnets — how do they work?" Benevento is quick to defend ICP, even at their most willfully stupid. "I don't understand how magnets work," she said. "I could find out, but why would I? I'm a straight-up atheist, but it's weird to me that people have missed the point of that song."